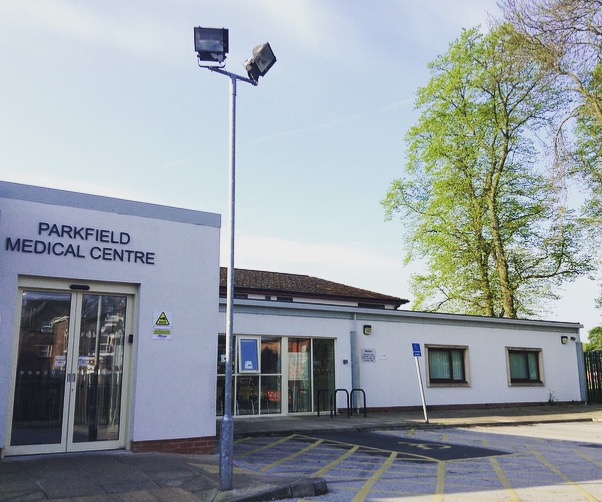 Sunlight Group Practice
Parkfield Medical Centre, Sefton Road, New Ferry, Merseyside, CH62 5HS
Current time is 16:15 - We're open
Telephone: 0151 644 0055
wiccg.reception-sunlight@nhs.net
Welcome to Sunlight Group Practice website.
Exciting News!
As of 1st April 2020, Sunlight Group Practice has merged with Dr Oates and Partners, our practice next door! This is an exciting time and opportunity for both practices and we are looking forward to learning from one another and growing as one. We believe becoming one practice will benefit all our patients as we are a community centred practice and this is something that we take pride in.
Although Sunlight Group Practice and Dr Oates and Partners have merged, the standard of the service will remain the high quality you have experienced previously from both practices. There may be some changes as we work together to provide the best possible service and experience for our patients. In the coming days you may be notified about these changes, but if you have any questions please do not hesitate to contact our reception team.
Thank you for your co-operation at this time, we are very excited for you to meet our extended team!
We are a practice based in the New Ferry area with an ever expanding patient list of over 7000 patients. We are dedicated to offering high quality primary health care to all our patients. We hope that our website will give you an insight into the services that we provide as a practice and further understanding of the job roles of our staff.
We aim to keep our patients up to date with information for our practice and we hope that you will find useful resources for other health related information. We are always looking to improve our services and welcome your feedback to how we can improve the content of our website. Please feel free to send any feedback to our email address at WICCG.reception-sunlight@nhs.net
We hope that our online access provides a successful service however, if you are encountering any problems or have any queries then please email support@patientaccess.com.
Latest News
Everton in the Community
Everton in the Community are offering exercise sessions for their local communities. Our very own Dr Pritchard works with EITC […]
News Archive
Keeping Safe – COVID19
Things to think about while services are reopening during COVID-19 COVID keep safe
Heart Awards 2020- WINNERS!
We are proud to be a part of our Primary Care Network, Healthier South Wirral. Together, our surgeries have achieved […]
Coronavirus Riskiest Activities
Help to assess and manage risk with Coronavirus Click here to view image full size
Holidaying in England this year? Some extra precautions to take
Extra precautions to take when holidaying away from home in England this year Please click the above link to view […]
Healthier South Wirral came together to learn about Quality Improvement
Last week, Healthier South Wirral came together to learn about Quality Improvement during an online session with members of NHS […]
Opening Times
Monday
08:00 until 13:00
14:00 until 18:30

Tuesday
08:00 until 13:00
14:00 until 18:30

Wednesday
08:00 until 13:00
14:00 until 18:30

Thursday
08:00 until 13:00
14:00 until 18:30

Friday
08:00 until 13:00
14:00 until 18:30

Saturday
CLOSED

Sunday
CLOSED