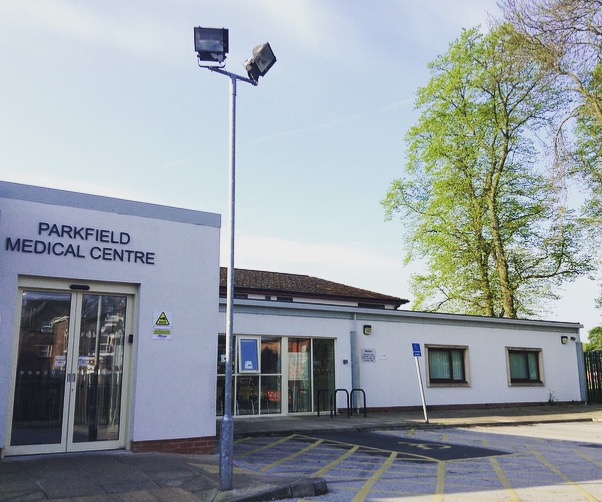 Sunlight Group Practice
Parkfield Medical Centre, Sefton Road, New Ferry, Merseyside, CH62 5HS
Current time is 11:13 - We're open
Telephone: 0151 644 0055
wiccg.reception-sunlight@nhs.net
Latest News (click title to open):
E-consults submitted at the weekend will not be actioned until the next working day

E-consults submitted after 4pm Friday may not receive a response until the next working day

(Working days are Monday – Friday excluding Bank Holidays)
Welcome to Sunlight Group Practice website
We are a practice based in the New Ferry area with an ever expanding patient list of over 13,000 patients. We are dedicated to offering high quality primary health care to all our patients. We hope that our website will give you an insight into the services that we provide as a practice and further understanding of the job roles of our staff.
We aim to keep our patients up to date with information for our practice and we hope that you will find useful resources for other health related information. We are always looking to improve our services and welcome your feedback to how we can improve the content of our website. Please feel free to send any feedback to our email address at WICCG.reception-sunlight@nhs.net
We hope that our online access provides a successful service however, if you are encountering any problems or have any queries then please email support@patientaccess.com.
Latest News
Mental Health Awareness Week 2021
Mental Health Awareness Week 2021 is this week! This year's theme is Connect With Nature. Did you know that connecting […]
International Nurses Day 2021
On International Nurses Day 2021 we want to pay a special tribute to all nursing staff. Their tireless and committed […]
We Cannot Provide COVID19 Vaccine Certificates
COVID Vaccination Certification. We are unable to issue this certificate at the practice. Please see the GOV.UK website for further […]
KICKSTART Scheme- 6 Month Placement Opportunity
Are you a 16-24 year old on Universal Credit looking for an opportunity to kickstart your career? Our PCN @south_wirral and […]
AstraZeneca Vaccine Statement April 2021
JCVI statement on use of the AstraZeneca COVID-19 vaccine: 7 April 2021: https://www.gov.uk/government/publications/use-of-the-astrazeneca-covid-19-vaccine-jcvi-statement/jcvi-statement-on-use-of-the-astrazeneca-covid-19-vaccine-7-april-2021 Communicating the potential benefits and harms of […]