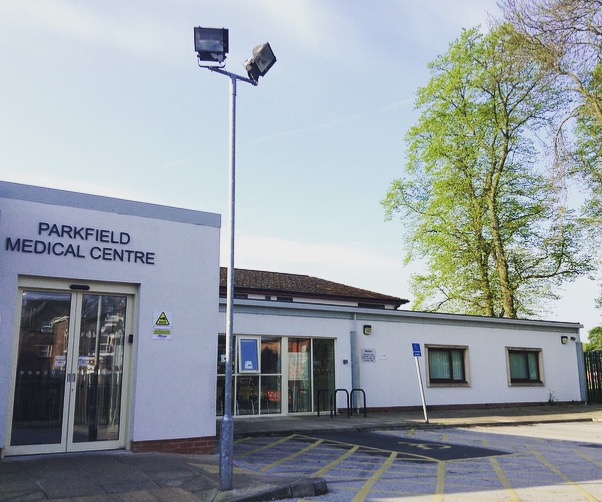 Sunlight Group Practice
Parkfield Medical Centre, Sefton Road, New Ferry, Merseyside, CH62 5HS
Current time is 02:11 - Sorry, we're closed
Telephone: 0151 644 0055
cmicb-wi.reception-sunlight@nhs.net
Latest News (click title to open):
Think Pharmacy
Think Pharmacy is a scheme that allows patients to visit their pharmacy for advice and treatment  of the following conditions; UTI, Migraine, Conjunctivitis, Impetigo, Fungal skin infection and Oral Thrush.
There is no need for a GP appointment.  Please see the below list of all Pharmacies participating in the scheme.
| | | | |
| --- | --- | --- | --- |
| Pharmacy | Branch Name | Address | Postcode |
| Asda Pharmacy | Woodchurch | Woodchurch Road, Birkenhead | CH49 5PD |
| Asda Pharmacy | Birkenhead | 222 Grange Road , Birkenhead, | CH41 6EB |
| Asda Pharmacy | Bromborough | Welton Road, Croft Business Park, Bromborough | CH62 3QP |
| Asda Pharmacy | Liscard | Sea View Road, Liscard, | CH45 4PF |
| Church Rd/Kings Lane Medical Centre | Higher Bebington | The Medical Centre, Brackenwood Road, Bebington, Wirral, CH63 2LR | CH63 2LR |
| Claughton Pharmacy | Claughton | Claughton Medical Centre, 161 Park Road North, Birkenhead | CH41 0DD |
| Dudleys Chemist | Eastham | 1194 New Chester Road, Eastham | CH62 9AE |
| Jamiesons Pharmacy | Birkenhead | 44 Whetstone Lane, Birkenhead | CH41 2TF |
| Leasowe Pharmacy | Leasowe | Hudson Road, Leasowe | CH46 2QQ |
| M & A Weinronk | Pensby | 413 Pensby Road, Pensby, | CH61 9PF |
| Moreton Pharmacy | Moreton | 205-207 Hoylake Road | CH46 0SJ |
| St Catherines Pharmacy | Birkenhead | St Catherines Community Hospital, Church Road, Birkenhead | CH42 0LQ |
| Swettenhams Chemist | Bebington | 176 Bebington Road, Bebington | CH63 7PD |
| Swettenhams Chemist | Rock Ferry | 249 Old Chester Road, Rock Ferry | CH42 3TD |
| Swettenhams Chemist | Bromborough | 18 Allport Lane, Bromborough | CH62 7HP |
| Swettenhams Chemist | Tranmere | 4 Tranmere Court, Church Road, Tranmere | CH42 5AB |
| Temple Pharmacy | Spital | Lancelyn Precinct, Spital Rd, Birkenhead | CH63 9JP |
| Tesco Pharmacy | Bidston | Bidston Link Road, Birkenhead | CH43 7AA |
| Townfeild Pharmacy | Birkenhead | 3 Townfield Cl, Birkenhead | CH43 9JW |
| Treetops Pharmacy | Eastham | Bridle Road, Bromborough, Wirral CH62 6EE | CH62 6EE |
| Victoria Pharmacy | New Brighton | 100 Victoria Road, New Brighton | CH45 2JF |