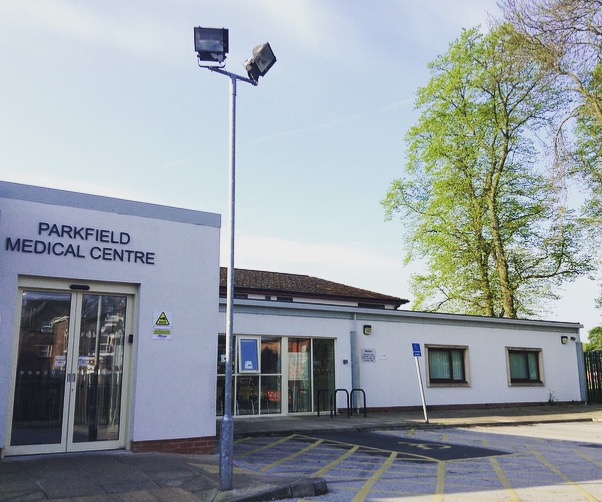 Sunlight Group Practice
Parkfield Medical Centre, Sefton Road, New Ferry, Merseyside, CH62 5HS
Current time is 08:24 - We're open
Telephone: 0151 644 0055
wiccg.reception-sunlight@nhs.net
Latest News (click title to open):
Coronavirus
Coronavirus Information
For the most up to date information on COVID-19 and restrictions please visit: https://www.gov.uk/coronavirus
What can/can't you do from 17th May 2021? This information is available on the GOV.UK website via this link: https://www.gov.uk/guidance/covid-19-coronavirus-restrictions-what-you-can-and-cannot-do#may-whats-changed
What is the Coronavirus (COVID-19)?
Novel coronavirus (COVID-19) is a new virus from the coronavirus family that includes SARS (Severe Acute Respiratory Syndrome) and MERS (Middle East Respiratory Syndrome).
Coronavirus are zoonotic (transmitted between animals and people) RNA virus and this one is thought to have started in a fish/animal market in China.
COVID-19 for most individuals causes mild to moderate illness, but in addition may result in pneumonia or severe acute respiratory infection.
Anyone with a continuous cough OR fever (>37.8) OR a loss/ change in sense of taste or smell must self isolate for 10 days from the onset of symptoms (this includes children) and anyone living within the same household must self isolate for 14 days.
Anyone with these symptoms who is WELL can just stay at home and does not need to ring 111 or be tested
Anyone with these symptoms who is UNWELL should go to 111 online for advice, they must NOT go to the GP, 111 will assess and advise, but these symptoms do not necessarily mean you have the virus.
Find out what to do using the NHS 111 online coronavirus service at https://111.nhs.uk/covid-19
Please see the below link for guidance on social distancing for everyone in the UK and protecting older people and vulnerable adults. Information includes: what steps you can take to stay connected with family and friends during this time, how you can look after your mental wellbeing during this time, advice if you live with a vulnerable person and advice on how you can get assistance with foods and medicines if you have reduced social contacts. This Gov.uk guidance page also gives an easy, clear summary of advice in the form of a table for different ages and health conditions, after clicking the link please scroll down to view the useful table at the bottom of the page:
https://www.gov.uk/government/publications/covid-19-guidance-on-social-distancing-and-for-vulnerable-people/guidance-on-social-distancing-for-everyone-in-the-uk-and-protecting-older-people-and-vulnerable-adults
Advice to patients
If you are experiencing symptoms, however mild, please SELF ISOLATE at home and seek advice from NHS 111.
DO NOT visit your GP Surgery; this will increase the risk of infection to others.
If you suspect you may have COVID-19:
Or telephone NHS111 by dialling 111 which is free from a landline or mobile phone
Do not go to a GP surgery, pharmacy or hospital
Click the below links for https://primarycarepathways.co.uk/ Patient resources regarding:
People with Rheumatoid Arthritis 
People with Heart/circulatory disease 
Children/young people T1 diabetes 
Underlying lung disease (British Lung Foundation) 
Pituitary/ adrenal insufficiency (including steroid sick day rules) 
Resources and further information: https://www.nhs.uk/conditions/coronavirus-covid-19/ https://www.who.int/health-topics/coronavirus
Advice for travellers: https://www.nhs.uk/conditions/coronavirus-covid-19/advice-for-travellers/
Common questions: https://www.nhs.uk/conditions/coronavirus-covid-19/common-questions/
NHS 111 website: https://111.nhs.uk/covid-19
Guidance for households with possible coronavirus (COVID-19) infection: https://www.gov.uk/government/publications/covid-19-stay-at-home-guidance/stay-at-home-guidance-for-households-with-possible-coronavirus-covid-19-infection
Resources to support remote working for patients: https://primarycarepathways.co.uk/testsite/docman/covid19/resources-to-support-remote-working-for-patients/56-guide-for-patients-to-prepare-to-have-video-consulation-with-thanks-to-egp-learning
Guidance from British society of Rheumatology about DMARDs: https://www.rheumatology.org.uk/News-Policy/Details/Covid19-Coronavirus-update-members