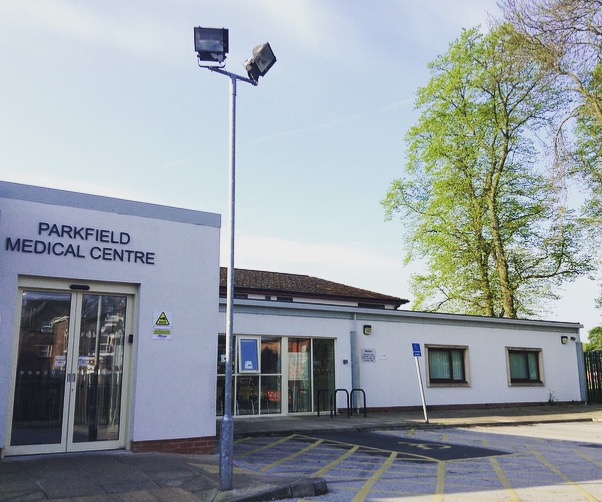 Sunlight Group Practice
Parkfield Medical Centre, Sefton Road, New Ferry, Merseyside, CH62 5HS
Current time is 02:22 - Sorry, we're closed
Telephone: 0151 644 0055
cmicb-wi.reception-sunlight@nhs.net
Latest News (click title to open):
Wirral Enhanced Training Hub
What is the Wirral Enhanced Training Hub
The Wirral Training Hub is 1 of 5 Training Hubs in The Cheshire & Merseyside Primary Care Academy, offering support and educational needs to 'out of hospital' care workforce requirements. The Wirral Hub coordinates student nurse placements across 17 Wirral practices, covering 6 Primary Care Networks. Our mission is to strengthen the future NHS workforce by creating a stronger educational scene in Primary Care. The Hub has great working relations with Southport & Formby Training Hub whom we collaborate with for Physician Associate student placements to ensure full coverage of Merseyside.
Wirral Enhanced Training Hub Newsletters
Our communications lead Imogen puts together the quarterly newsletter which provides an update on our training hubs work and upcoming training opportunities. The quarterly newsletters can be found below.
Training Hub Contact information
Testimonials about the training hub
"I would highly recommend this placement. Each and every staff member made me feel welcome and comfortable. I learnt so much with relation to patient care and feel like it was the best start a student could ask for in a placement. The practice was run very well and all the patients where a joy to care for, always so thankful and appreciative towards the staff and the staff always had time for each patient and showed compassion in each consultation. Very happy."

"This placement could not have been any more wonderful, it eased me straight into the environment which I was not familiar with. The staff were so supportive, kind hearted and over all outstandingly professional to work with. I could not recommend that others get to experience this placement enough. I would be honoured to ever revisit that team"

"This is the perfect setting for an enthusiastic student looking to absorb fundamental general nursing practices. This placement allowed for in-depth learning of common chronic conditions and proposed treatment plans. My very basic nursing skills have been greatly enhanced through the encouragement of the staff throughout my 12-week journey. The discussions with my mentors and other team members, plus the learning that took place during the placement have opened my eyes to the world of practice nursing."

"I am so pleased with this placement, I have thoroughly enjoyed my time there. From day one, every member of the multi-disciplinary team have been lovely and welcoming, I feel this is something which as student is important. I felt comfortable speaking to any member of the team from nurses, doctors, admin staff to the practice manager. I am sad to be leaving this placement. I have come from it with more confidence in areas which I hadn't worked before. I was always given the opportunity to extend my learning, and I hope LJMU continue to send students to this amazing placement."

"I thoroughly enjoyed my time on placement. all the staff were very approachable and encouraged me during my learning experience whilst on placement. The practice nurses were very knowledgeable and encouraged evidence-based practice. I particularly enjoyed my time spoking out with the district nurses and would encourage other students to inquire as to whether they can also spoke out to the district nursing teams."
Further Resources
Please see the below links or further information and opportunities