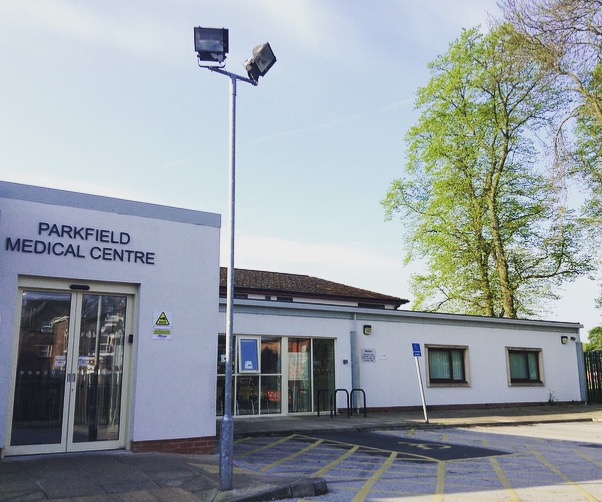 Sunlight Group Practice
Parkfield Medical Centre, Sefton Road, New Ferry, Merseyside, CH62 5HS
Current time is 18:00 - We're open
Telephone: 0151 644 0055
wiccg.reception-sunlight@nhs.net
Latest News (click title to open):
eConsult
eConsult is a online consultation system. You can access eConsult on this link: https://parkfieldmedicalcentrewirral.webgp.com/treatmentCategory/showAll or the eConsult banner on the Home page.
Our goal is to increase efficiency, convenience and continuity when interacting with our services and consulting with our GPs. Using digital platforms, like eConsult and our website, we want to greatly reduce long waiting times for answers you need now. The Practice will aim to respond to your eConsult within 24 working hours as a maximum. If you submit an eConsult over the weekend, please note it will not be processed until the surgery re-opens on Monday with a response time of within 24 working hours from then at the latest .
The form may seem repetitive or tedious but it is designed to be safe. If you feel that the eConsult is not progressing as you expected, you have the option to go back and change your answers.
Emergencies Outside of Surgery Hours: Please call 111 if you require urgent medical attention. IF YOU A HAVE LIFE THREATENING MEDICAL EMERGENCY CALL 999
The following patient groups do not need to or will not be allowed to use eConsult:
– Emergency or COVID related problems
– All requests concerning children under 6 months
– Children under 18 years unless the request is sent by a parent
– Patients we see as vulnerable and at risk and patients who will have difficulty understanding or accessing the system
– Other healthcare professionals
You may be stopped during the eConsult process and asked to phone the surgery directly if your problem is deemed to be urgent. You will still have to give some information for why you are contacting us so that we can prioritise a response to you by the end of the same day.
We will continue to re-assess our service and make changes for the better. We welcome feedback, please provide this via post or email you can find additional information on our Comments, Compliments and Complaints page. Access this page on this link: https://sunlightgrouppractice.nhs.uk/complaints/